NO CALL OUT CHARGE
SAME DAY REPAIRS
FIXED PRICE REPAIRS
12 MTH WRITTEN GUARANTEE
PROFESSIONAL AND AFFORDABLE APPLIANCE REPAIR IN BIRMINGHAM, SOLIHULL & SUTTON COLDFIELD
Kitchen appliances are some of the hardest working machines in any household, and we rely on them everyday. So, having them running smoothly and efficiently is vital. In today's troublesome financial climate it's not always viable to just throw away an appliance when it's faulty. Having an appliance repaired can be so much cheaper and easier. That's why our experienced team are here to keep your appliances running on top form, whether it's an electric cooker, electric fan oven, washing machine or tumble dryer.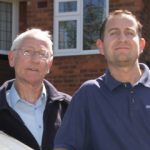 We are fully qualified and accredited white goods engineers with over 40 years experience, who'll visit your home and fix your appliance. So, if you're concerned about the price of a new machine, give us a call and we'll be with you in no time at all. We aim to complete most repairs on the first visit.
This is how easy it is to get your appliance repaired
Broken Appliance
If your appliance breaks please look at our FAQ's to see if any of our quick fixes can help you.
01.
Call Us
We are avaiable to call from 8am - 8pm. Call the office or direct to our enginneer Paul.
02.
Home Visit
Our trained engineer will aim to be with you on the same day where possible for a free call out.
03.
Quick Fix
99% of all our repairs are done on the first call. We carry a stock of parts for all common faults to main brands.
04.
We are a family run business based in Solihull but also cover Sutton Coldfield , South Birmingham and surrounding areas. We are fully qualified and accredited white goods engineers and have over 40 years experience which is why over half of our enquiries come from regular customers. Paul is the enginner that will visit your home. Most repairs are done on the same day as we stock a large amount of parts however on occasional one may have to be ordered and we will return the next day at your convienience.
If the appliance is beyond repair we won't charge you just offer some expert advice on a replacement machine at a competitive price, which we will install and remove/dispose of the old one HASSLE FREE!!
Worries about a broken appliance?
Call us today on 07970 468548
WASHING MACHINE REPAIR
Repair to the door seal.
WASHING MACHINE REPAIR
Damaged door seal replacement.
Next
Lovely gentleman, fast, professional, clean and honest. Good sense of humour, it was a delight to meet him. Will certainly call upon him again in the future if I need anything repaired. Thanks for the service!

Joylan Ware
Fantastic service, from my initial phone call to having a fixed oven in less than two hours. Excellent price, good quality work and friendly guy. Highly recommended.

Stephanie Harrigan
Quick and professional, had the part on the van. Oven fixed within 2 hrs of call. Great service.

Aran Duggan
Free call out service was great, had other companies trying to diagnose and order parts just from a phone call with me. Fixed my washing machine at first appointment as he already had the parts in the van. Great service and good price.

Jonathan Newman
Amazing !!! Phones at 9.15 this morning on a bank holiday weekend as by cooker was broken and Paul was with us by 11.30 as I explained it was urgent. My cooker was back up and running better than ever! Thank you for the brilliant service. Very professional and I will definalty use again and recommend to anyone reading this ! Thanks Paul

Rose
Previous
Excellent service and reasonably priced too. Had a problem with my washing machine. It was sorted within 1 day and now works perfectly again! Would highly recommend this professional and friendly repair man!
Francesca Kenny
17:02 18 Oct 17
I would highly recommend Paul. He fixed my Dishwasher & Oven. Reasonable Costs for repair. Nice guy.
Kalyana Surapaneni
21:05 10 Jan 18
Absolutely brilliant! Mom returned from major surgery wanting me to set up her washin machine bang blue flash and dead machine with washing inside. I'd used Paul before to rescue my machine and knew he would help mom. His call out was quick and diagnosis unquestionable. He helped mom select the right machine for her (decent drum size and must have super fast spin) Paul recommend 3 machines and mom chose the Beko 1500 spin machine. Arrived Saturday afternoon great sense of humour especially as mom was suffering pain kept her entertained! Very clean tidy worker and join in the family banter. Couldn't wish for better very highly recommended.
Jeanette Beevor-Reid
19:35 15 Oct 17
excellent - patiently persisted at finding a solution to repair our oven, despite having to make a number of visits on. a fixed price repair. Highly recommended.
Nick Booth
17:02 20 Sep 17
Brilliant friendly service! Turned up when he said he would. Didn't over charge or try and charge me for parts I didn't need! Would use again and recommend! ?
ANDREA LOUISE ROGERS
15:16 03 Oct 17
Tumble dryer broke (no hot air, rest ok). Called late Thurs, arrived on Friday. Turned out to be a memory error. Fixed on the spot. Charged a very reasonable fee. Friendly and professional! Excellent! Definitely recommend!
Ravinder Singh
18:26 18 May 18
Would highly recommend. Very friendly, reliable and reasonable and cheap price. Rang before arriving and arrived on time, explained what was wrong with my washing machine and how to prevent it from happening again!
Molly Warrilow
13:55 04 May 18
Same day response, quick fix and reasonable price. Friendly and reliable would certainly recommend and use again
Maurice Gent
11:49 06 Jun 18
Our Hoover tumble dryer packed in, which is less than 5 years old, so instead of looking to buy a new one, I Googled 'tumble dryer repairs', and Appliance Repair Man appeared. Service was top drawer from start to finish.Paul is really friendly and very efficient. Not only did he manage to install the replacement part, making it work again, he also gave it a service & clean. Works like a dream now. Highly recommend.
Brad Johnson
20:36 19 Feb 18
Paul was so helpfull. Rang before arriving and on time. Price very reasonable and would use again and will recommend to friends and family. Thanks again.
Angela Williams
17:04 13 Apr 18
Great service. Problem with washing machine, door wouldn't register as closed. I called the manufacturer's service number, told flat call out charge ,might be able to get to me next week. Then remembered that I'd used Paul in the past for cooker element.He came out today, fixed washing machine and also replaced bulb in cooker, both jobs a third of the call out charge the manufacturer quoted.
Bridie Rooney
21:20 07 Jun 18
Great service. I called on Saturday morning with my request and as promised within 30 minutes Paul called back saying he had the part and quoted price to supply and fit the part. We booked in the job for Tuesday He telephoned when he was on his way as promised and was pleasant and efficient. We would highly recommend him
Ginette Sisman
21:43 19 Jul 18
Reliable, friendly man. Had problem with my oven not heating up. Phoned in morning and he was with me by 2.30 same day and all fixed in half an hour. Good service, reasonable price. Would use again and would recommend.
Sarah Tarrant
14:28 23 Jul 18
Fantastic service! Called this morning my washing machine is now working and all sorted can not praise Paul enough! Nice man and fair price! Highly recommend trustworthy and reliable thanks again!!!!
Erran Davies
20:42 30 Jul 18
Would not hesitate to recommend. Called Paul out to a faulty washing machine, he arrived within a couple of hours and the machine was back up and running shortly after. Honest and trustworthy and a very fair price. Never used his services before and was reluctant to try someone completely new but we made the right choice. Thanks Paul.
Lisa Davis
17:31 13 Aug 18
Really quick.Really pleasant. Really reasonable. Thank you
Michelle Dennison
11:25 28 Oct 18
I had a problem with my electric fan oven. Paul did a fab job and repaired it efficiently. I am well impressed as my oven now works again. The charge for parts and labour was reasonable too. Definately recomend this friendly experienced repair man.
shifa akhtar
23:15 03 Nov 18
Gave me some advice on the phone which meant I could solve my freezer problem myself. So... would be more than happy to use him for more difficult issues, as I like to deal with people who are knowledgeable and straightforward.
Richard Ellis
22:12 20 Nov 18
Repaired electric oven. Prompt efficient. Reasonable price. Would recommend and would certainly use again for all electrical repairs.
David Nock
13:24 28 Nov 18
Paul was extremely helpful, and repaired the condenser dryer at a very reasonable price.Paul is a professional and honest tradesman, and I would not hesitate to recommend.Thankyou!
Daniel Tommy
21:47 10 Dec 18
Excellent service, very quick very neat and tidy, definitely would recommend.
David Bishop
18:14 05 Feb 19
Bosch dishwasher sudden loss of electricity, Paul came to repair, it was too costly for parts due to the age of the machine. So Paul supplied and fitted a new Bosch at a very competitive rate.Also took all packaging and old machine away.Excellent Service, would highly recommend!!!
Pamela Aston
12:38 07 Feb 19
After reading reviews, I phoned Paul today as my mother in laws cooker had stopped working, I left him a message and he got back to me within 15 minutes, he told me he could be there in a couple of hours which he was, he also phoned me 15 minutes before he arrived. I couldn't be more pleased with service we received , and , as many other reviews have said, Paul is a really nice , genuine and honest tradesman who completed the job at a very reasonable price. Would definitely recommend and use again.
Dave Husbands
18:33 11 Feb 19
Would highly recommend,was polite on the phone when I called to arrange a time he could come out to fix my fan oven. Kept me updated on the day of when he would get there and when he arrived was nothing but polite and professional. Fixed the oven quickly,it needed a new fan and element,which is what I had guessed and left no mess. Price was very reasonable and less than I expected.
Maria Hill
09:56 07 Mar 19
Great service and good price, would highly recommend. Explained the issue and fix as well as cost before any work was done. Have used on multiple occasions as a result.
A great service! Definitely recommended! Totally efficient, fair price - many thanks! James Morris-Adams
Amy Adams
19:06 11 Apr 19
Called about a faulty cooker. Engineer arrived exactly as planned the next day, with a courtesy call beforehand. The problem was quickly diagnosed and a new element fitted. Service was tidy and cheerful and at a very acceptable price. Have used this service before and will not hesitate to do so again.
Colin Tamplin
06:37 15 Apr 19
Really helpful, polite and respectful. Came to look at a tumble dryer that wasn't getting hot. He told me the problem after having a thoroughl look and told me the price. Really fair and tested in front of me before he left leaving his card in case any issues.Would definitely recommend!
Susanna Murray
20:50 18 Apr 19
A great service from Paul Very friendly and informative and completed the job quickly and efficiently to resolve a faulty dishwasher. Also gave feedback on a washing machine bearing issue. Will definitely use again. Thanks.
I called & was answered when others did not , superb service , attended promptly , very polite , clean & very good @ what he does. Fixed the problem same day & was very reasonably pricedWould definitely recommend him & would use againExcellant all round service????????
Mike Sturdy
16:20 13 May 19
Brilliant service from Paul. He managed to come out the same day and fix my washing machine within half an hour. He supplied and fitted the part at a great price. Highly recommend.
Rachel Fee
14:17 23 May 19
Rang Paul as washing machine (Zanussi) had stopped working. No hidden costs, Paul arrived and repaired machine promptly. I now have Paul's number saved for any future issues. Highly recommended. Thanks again Paul
rickvinder purewal
10:37 04 Jun 19
Very friendly. Great service.Repaired my washing machine within 24 hours.Very reasonably priced with receipt and 12 months guarantee.Definitely would recommend.
Awtar Mall
20:13 28 Jun 19
Excellent service that was professional and reliable. After being let down by another company Paul turned up when arranged and fixed my Hotpoint tumble dryer. So glad I chose a local company over Hotpoint.
Emma Price
16:48 19 Jul 19
Fantastic service. Paul's a lovely guy--super helpful, professional, and knowledgeable; sorted my broken Bosch washing machine in no time and for a very reasonable price. Wouldn't hesitate to use him again or to recommend him!
Rebecca Mitchell
21:11 07 Sep 19
No 1 washing machine repair man Paul is very polite and professional , speedy callout and communication is excellent. Very competitive with prices . I have used him 3 times and wouldn't go anywhere else . Very highly recommended!
Sue Whelan
17:08 28 Sep 19
Excellent service, turned up on same day that I called and fixed our oven. Paul called before to let us know he was on his way. I would highly recommend this service, friendly, good price good work.
lynn O'Connor
06:04 01 Oct 19
Paul was polite , efficient , & most competitive on price , seemed a very honest worker to me , fixed my oven , in no time , I would highly recommend him to anyone .
barry homan
03:53 08 Oct 19
I would recommend this guy. Paul was friendly and efficient and fixed the oven quickly for a fair price
Mark Roberts
19:53 28 Oct 19
Paul fixed our oven without any fuss and left no mess to clear up. Very polite, friendly and knows his stuff. I will be recommending him to friends and family and wouldn't hesitate to book him again.
Paul was friendly on phone & able to come the same day that I called. He identified the cause of the problem quickly & as we didn't need a repair, he didn't charge for his visit - thanks Paul. Will definitely use Paul again & recommend to others.
Emma Brown
15:22 04 Nov 19
Great experience from a really nice, friendly and polite guy. Thoroughly recommend. Came round to fix a dishwasher that would not start. Transpired a piece of broken glass had sheared off part of the pump.He had a spare part, replaced it and tidied up leaving the dishwasher in perfect working order. Also provides a guarantee on the repair.
John Nelson
06:26 05 Dec 19
Excellent service. Rang in the morning about a problem with a Neff oven, booked a visit for later that day. Came on time, fitted a new element and charged a reasonable price. Friendly and knowledgeable engineer. Would definitely use again and recommend to others.
Vaughan Sheedy
19:41 09 Dec 19
I chose this first the reviews r excellent. However I did not get the same response. Not my lucky day. Asked him if he could fix my tumble dryer he asked the make and problem then asked where I lived. I asked him if I should call another time because he sounded like either not wanting to do my job or something was up. He replied and said to phone someone else because he was a virus ????. Cheers. Maybe should of said it in the start. Totally pick n choose. No worries. Get well soon I suppse????‍♀️
Zureka Hemmings
09:24 10 Dec 19
Brilliant professional service - Paul came out and fixed our washing machine on the same day, he did an ace job, was really thorough and very reasonable rates. Would definitely recommend.
Karen Caddick
16:49 28 Dec 19
Excellent service. Professional & knowledgable. Swift fix to broken dishwasher. & kind enough to look at problematic tumble dryer at same time. Would highly recommend.
clare Jackson Family
13:27 09 Jan 20
Prompt service, very tidy and meat worker excellent repair also very friendly and professional. Thanks Paul
Wayne odonovan
17:46 10 Jun 19
Very efficient, and checked oven before leaving also 12 month part guarantee
Beverly Astle
18:44 29 Feb 20
Thank you for coming out today to repair our cooker .We are sorry didn't answer our phone since discover O2 lines were down .and you still came to the house .so thank you very much .Would highly recommend. Excellent service and good price thank you .
Pam Barker
13:54 05 May 20
Great service, quick response time and very reasonably priced. I would not hesitate to use the service again
Came out promptly, had the parts in the van to fix the washing machine and it was done for a reasonable price. Can't fault it - would recommend.
Ben McManus
10:03 30 May 20
Great service, Paul responded immediately and sorted the problem. Five Stars - would definitely recommend himThanks Paul
Dave Mason
11:56 30 May 20
Very quick response time and fixed washer same day. Very reasonably priced. Would highly recommend.
Vicky Gill
17:28 02 Jun 20
Fantastic service and great price. Absolutely recommend!!
Josh Sparke
20:07 02 Jul 20
Paul was so helpful and quick to arrange a time and date to suit. He was on time, reputable and I would have no issues in recommending him to others.
lucy williams
15:32 07 Jul 20
My experience with Paul wasn't a positive one over the two visits he made.I called Paul as I had a problem with my washing machine door catch, which he did fix on the second visit.He was very late both times and he didn't ring to inform me.It was myself who rang him when he was over an hour late on the first visit.His manner was unfriendly when he arrived and I found him to be quite rude. Across both visits I would describe his manner as unprofessional.I wouldn't request his service's again and i definately wouldn't recommend him.I didn't experience what is stated on the website.I find it unforunate that my experience with Appliance wasn't a pleasant one.
Prompt service, very tidy and meat worker excellent repair also very friendly and professional. Thanks Paul
Wayne odonovan
01:01 11 Jun 19
quick same day repair of my oven,reasonable price,will be using again for future issues
jackie banks
14:19 15 Aug 20
Top job done, would highly recommend
Randip Bhogal
19:01 14 Aug 20
Honest and dependable, turned up on the agreed date and didn't oversell any parts.
Matt Wheeler
14:21 16 Aug 20
Excellent repair to oven, no mess, very efficient and good value will definitely be using again for future repairs on my appliances. Would recommend to anyone.
Paul arrived when he said he would, was fully Covid aware/secure and completed repair to my cooker grill as promised. I would recommend.
Paul rang me when he said he would, arrived when he said he would and repaired my washing machine without having to go away for parts. He came prepared. Nice and courteous, clean and tidy and had a face mask on. I would definately recommend him to anyone who needs his services. Thanks very much Paul.
Sarah Moss
14:22 30 Sep 20
Excellent , quick worker. Knowledgeable. He fixed my fan oven immediately. Thank you Paul!
Sharon Ingleston
15:55 08 Oct 20
Excellent service from Paul, highly professional and friendly attitude. He came and found the issue with our dishwasher, ordered the part and was very flexible with his schedule to fit us in. Came Saturday morning and repaired within 30 minutes. Highly recommended and good value for money.
Haydn Tomkins
11:18 07 Nov 20
We had our range cooker oven fixed by Paul today, the main element had gone, he popped by yesterday to check it out, got the part and fixed it early afternoon, He was fantastic, speedy & such friendly service in these testing times! And also was very good value. Will use this company again. Highly recommend!
Kayleigh Stanford
13:12 07 Nov 20
Excellent service from Paul. He managed to get to see me within a couple of hours and had the spare part needed on his van. Also very COVID safe during these unfortunate times.PS. Very good value.
Mark Fall
17:03 23 Nov 20
We called Paul on a Saturday as our oven had stopped heating. Paul was able to fit us in on the same day and repaired our oven quickly and professionally. Excellent service.
Ashley Ellis
18:04 09 Jan 21
Great service received. Came out the next day and diagnosed and fixed my oven hour in less than an hour. Nice and friendly as well.
Brad Charles
15:02 14 Jan 21
Qualified and reputed people. Serving at their best. Handy and resourceful to the area
First time I've used Paul as our oven heater element had burned out. He came out quickly, with the right part and was done in no time. Price quoted was what I paid. No mess, no fuss just a rapid repair, by a professional who clearly is an expert. Very clean and tidy. Will definitely use again. Very happy as our oven is sorted. Thanks Paul.
Gus Singh
20:03 18 Jan 21
What a professional service, absolutely thorough from the moment booked. Exceptional customer service standards.and knowledge. There cannot be a better service anywhere. Complete with all ppe and health standards adhered too (covid compliance) 5 stars but only because more aren't available. A fix same day. And yet another 110% happy customer. Can't recommend highly enough
stevie brown
17:34 04 Feb 21
Contacted Paul on Monday after our oven element died on the weekend! Crisis averted, he arranged to come out the next day, doing the job promptly without any snags. He was ever so clean, plus efficient, using PPE. He also did another task on the hob, and actually didn't charge me. First time I've used his company. Was impressed on his reliability and workmanship. Definitely shall be recommending him to others and keeping his contact for future mishaps. Also his pricing is reasonable.If you need someone out fast, who knows what their doing and is genuine, I would advise you to call this gentlemen 😀👍🏽
MiAnge1ito
22:46 23 Feb 21
We were very pleased with the service that Paul provided. He was polite, knowledgeable and the price was good. He even managed to get the machine to sit flush with the kitchen cupboards, which is something i had previously been unable to do. If one of our appliances breaks down we will certainly be calling him again.
Paul Clark
13:43 10 Apr 21
I called Paul at 8.45 am and by 11.30am he had been and repaired my oven for me, even taking the glass apart for me to clean the doors whilst he was here. Paul was friendly, knowledgeable and professional. Would certainly recommend.
Katie Maxwell-Stewart
11:03 29 Mar 21
Rang Paul on Monday after cooker element went on the oven, he was very polite and proffessional. He said he could come over the next day which I was very grateful of. He replaced the new element then changed the bulb and even tightened the handle on the oven door. He also wore a mask and was Covid compliant. I would highly recommend his services.
Theresa Goodhew
12:46 17 Mar 21
Came the next day as expected, within half an hour, diagnosed problem, fitted spare part and got our oven working. Very efficient, clean and tidy and reasonably priced. Brilliant, would highly recommend.
gary phelps
14:51 24 Apr 21
Called Paul mid morning and discussed the issue, Came to view the problem at no charge the same day. Identified the issue and discussed the best route of repair. The repair was carried out with great care, floor protected etc. Very good value, very polite and courteous, very professional....... definitely recommend
Richard Roberts
08:17 05 May 21
Great service, highly recommended!Excellent communication, fair and agreed price and most importantly my washing machine now works!Thanks again.
Mr S Barlow
15:22 15 May 21
Paul was absolutely amazing. We had a leak on our washing machine pipes and he came promptly to replace them. He done such a neat job of this. I would highly recommend him to repair any of your appliances. He is the best around.
Baljit Sira
15:58 21 May 21
Washing machine wasn't draining. Paul arrived at the time agreed, checked machine thoroughly and repaired it - all within approx half an hour. Efficient and professional service. Will not hesitate to contact Paul again if we have any appliance issues - highly recommended.
Paula McMulkin
10:42 05 Jul 21
Really excellent service and communication. Fitted a new heating element in the oven for a straightforward fixed price, and kept spares on the van. Will definitely use for any future appliance issues. Thank you!
Andrew Watts
17:01 09 Jul 21
Paul arrived when he said and repaired by the dish washer and grill on our range cooker quickly and efficiently, and at a fraction of the price I'd been quoted elsewhere. Thanks.
David Lee
13:27 13 Sep 21
We telephoned Paul to ask him to come and see our broken down washing machine in the morning and he said that he would come later on in the afternoon and look at it and to give us an estimate of the repair. On arrival he opened up the casing of the machine and informed us that the main element had gone. His approach was very professional and he knew exactly where the problem was. He gave us a reasonable price and would fix it when he had obtained the part. He kept in touch with us by phone so we knew exactly when he would arrive to fit the new par. After completing the work he cleaned up nicely.It was a pleasure to have him fixing our washing machine and we would definitely recommend him to others.
Charles Hamilton
16:57 12 Oct 21
Called Paul to fix my mothers old washing machine. Fixed it quickly which should keep it going for a while more yet. Would highly recommend.
Pawandip Marwaha
19:22 26 Oct 21
Paul is very friendly and very helpful when I needed my oven installed I would recommend him to anyone who needs his help I will definitely use Paul again
Nikki Constable
17:31 24 Nov 21
Fantastic customer care and service. Would highly recommend to anyone. Deserves 5 stars
Warp art Studio
03:48 22 Dec 21
Why have a professional repair man come roundIt would be so much cheaper to do it yourself.
Very professional. Did an excellent job!
Max Tomlinson
09:14 06 Jan 22
Called Paul and he answered straight away, he gave me a time the next day to come and do the job. Called to say he was on his way on the day and arrived bang on time. Carried out the fix professionally and quickly and checked all working before he left. Paul was recommended to us by others and I would highly recommend him to others. Very reasonable price as well. Thanks Paul!
Pleasant, polite and quickly able to fix the problem. Thanks Kris!
Sally Weston
17:08 14 Aug 21
Excellent service from Paul. Contacted him Wednesday morning he came Wednesday afternoon, was able to repair my washing machine in the spot. More than reasonableprice for the repair. Would thoroughly recommend. Many thanks Paul.
Lynn Cutler
11:59 14 May 22
Came the next day and fixed my washing machine and dish washer. Polite and friendly
Ben "The Hosk" Hosking
19:33 17 May 22
There are so many brands in the market place now it is hard to include them all. We try to help all customers where possible regardless of the appliance brand. Please call Paul and he will know if the brand can be fixed with a same day repair, if he has the parts available or if it is something that potentially needs to be ordered in. Where possible, we aim to help keep you home appliances working asap.